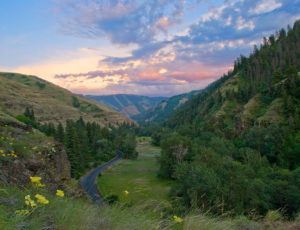 Want to know where you can travel and what places are the best? Here are some of our top choices for the dynamic travellers:
Walla Walla Valley, Washington
Visit Walla Walla Valley any time of the year and experience the stunning sunshine and landscape views every day. Washington is the home to three viticultural regions such as Walla Walla, the Columbia, and Yakima Valleys.
Walla Walla has come into its own in recent years and becomes the must-visit destination for dynamic travellers. The valley has no shortage when it comes to tasting wines as it has more than 140 wineries that produce European-style Merlots, Syrahs, and Cabernets.
Uzbekistan
The place sat at the very centre of the world long ago. Not so long ago, travellers who are passing from Asia to Europe would stop in the Silk Road strongholds of Bukhara and Samarkand which made these cities evolved into rich cultural centres. Today, Uzbekistan is a great destination that is both safe and affordable with only a few tourists and a lot of well-preserved mosques and harems.
Egypt
While Egypt's tourism has been plagued by political strife and economic woes, travellers will soon find that this ancient city offers a lot of activies.
Just on the arid plains of Giza and not far from the Great Pyramids is a $1 billion modern construction that is now more than two decades in the making. The Grand Egyptian Museum will contain the finest treasures of the pharaohs such as the body and golden funeral mask of Tutankhamen, 100,000 different types of artifacts, and so on.