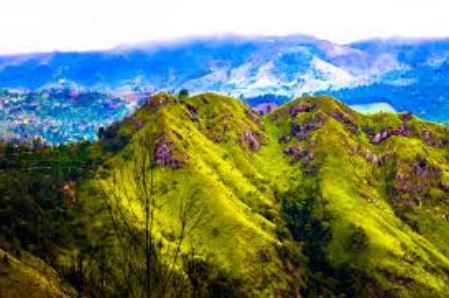 Sri Lanka is full of rich history and culture and is surprisingly family-friendly as well. We've gathered three of our top picks for things to do when you're in Sri Lanka, and you can do them with the kids too which will spark some amazing memories!
Go to Udawalawe National Park
Elephants are a protected species now, after 2000 years of the ivory trade saw their numbers decimated. Udawalawe National Park is an incredible place that gives the roughly 200 elephants within the park protection and freedom. It's a great chance to see elephants in the wild, and the park is also home to water buffalo, deer and other mammals that are harder to spot, like the sloth bear or the rusty spotted cat. There are over 500 types of flora and fauna among the grasslands and forest of the park.
Eat Traditional Rice and Curry
Rice and curry is one of the most common meals in Sri Lanka, and can be a simple affair or much larger, depending on what time of the day it is and if it's a special occasion. To eat it traditionally, you use your hands, which is sure to please your kids! If you're worried about spice levels then restaurants in high tourist areas are your best bet, as their curries are different from what they'd cook at home – less spicy and more tourist-friendly.
The curries are usually vegetable-based, with meat ordered as an extra, which means those who don't eat meat can still indulge in the wonderful flavours.
Whether you get your curry from a fancy restaurant or one of the many street vendors, you're in for a real treat!
Train Ride from Kandy to Ella
This is a fantastic way to see Sri Lanka; the six-hour journey on the infamous red and blue train from Kandy to Ella provides amazing views of forests, mountains, waterfalls and tea plantations.
If you can, try and stand in the carriage doorways – you'll lose your seat (so buy a cheap one on the day, instead of booking in advance), but the scenery is well worth it!
Sri Lanka is worth the visit for animal lovers, foodies, and anyone who appreciates absolutely breathtaking scenery! You'll be craving the curries you enjoyed for years to come – so plan for plenty of return trips!